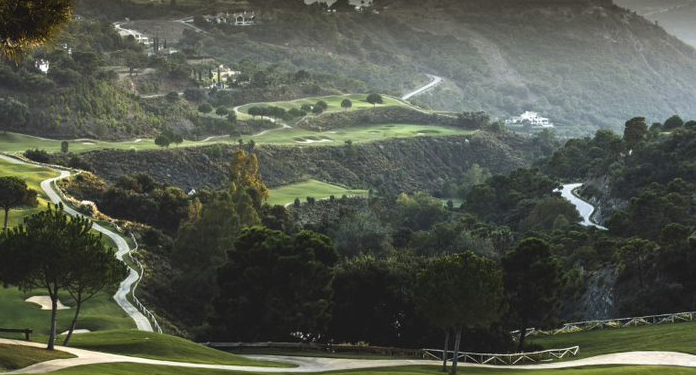 Zagaleta Golf
Course Summary
Zagaleta is an exclusive residential country estate covering almost 900 hectares of beautiful natural hills
and valleys, in a magnificent location overlooking the sea, just ten minutes from Marbella.
Facilities
Pro Shop
Bar and Restaurant
Changing rooms
Practice area
Driving Range
Free Range Balls
Course Details
Zagaleta New Course opened in 2005. It is a beautiful course designed by Steve Marnoch, which is beautifully camouflaged into the countryside it is blended into.
You can enjoy 18 holes of golf of this Par 70, with a variety of different obstacles. It is a beautiful course built into a mountain side which gives you doglegs to challenge you and lakes to take on or lay up to.
Zagaleta New Course is well worth a visit and can now be enjoyed by the public after many years of only private members.
Golfers can also take in the seductive views of from the Clubhouse with a refreshment before or after their game.
Before your game of golf why not visit the Golf range where you are supplied with free range balls for your warm up.
Come and visit Zagaleta on The Costa Del Sol and enjoy the laid back way of life, in a beautiful tranquil environment.
It is also a great place to watch the falcons and eagles, hunting for their prey in the mountains. A five star experience that must not be missed.